Providing New Orleans and the Gulf South with AWARD WINNING Service!
Alarm Protection Services' Community Service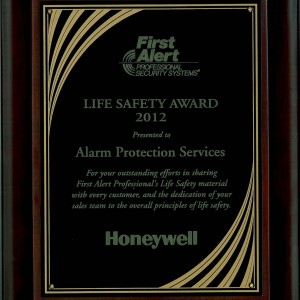 Life Safety

Award

As a security professional, we have the ability to save lives. By installing monitored security and fire detection systems, we are helping to protect families and businesses from threats of crime and fire. Alarm Protection Services was recognized by Honeywell & First Alert as a company whose actions resulted in lives being saved and as a dealer who is committed to sending the Life Safety message.
Marketing Achievement

Award

Alarm Protection Services (APS) was recognized by Honeywell & First Alert as an authorized dealer who implement a measurable marketing best practice and program that includes specific results accompanied by measurable data. APS promotes ideas, goods, services, and events. These marketing materials take many forms and formats: brochures, website and online services, direct mail, surveys, email campaigns, newsletters, and home shows.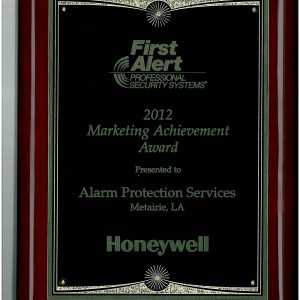 Technical

Achievement

The Technical Award recognizes that APS shows unique, outstanding technical expertise and leadership in installation and service. We continue to contribute to the collective success by not only using Honeywell and First Alert Professional products, but by maintaining high standards of excellence for our installers and service technicians. Alarm Protection Services consistently participates in testing products, training our technicians with the latest technology and are active in our local alarm associations and other industry forums.
Community Service

Award

Alarm Protection Services (APS) was awarded by Honeywell & First Alert for our community service efforts. We believe in the importance of giving back to the community. The community service award recognizes the giving spirit and generosity of our dealer network. From child safety events to helping the less fortunate, APS is involved in a variety of activities that help improve our neighborhoods.