Fire Protection for New Orleans and the Gulf South
Residential Fire Alarms in Greater New Orleans, North Shore & Gulf Coast
It is important to protect your family from environmental dangers such as fire, smoke, and carbon monoxide. When it comes to these types of dangers, every second counts. Proper warning and intervention can literally make the difference between life and death. Since there's not always someone there who can call, your sensors should be monitored around-the-clock so that your property is protected when you're not there or when your system is disarmed.
Know the
Facts
According to the National Fire Protection Association in 2015 there were:
3 million fires reported
3,280 civilian deaths and 15,700 civilian injuries
$14.3 billion in property damage
62% of home fire deaths resulted from fire in homes with no fire alarm systems or non-working fire alarms
Commercial

Fire Alarms in Greater New Orleans, North Shore & Gulf Coast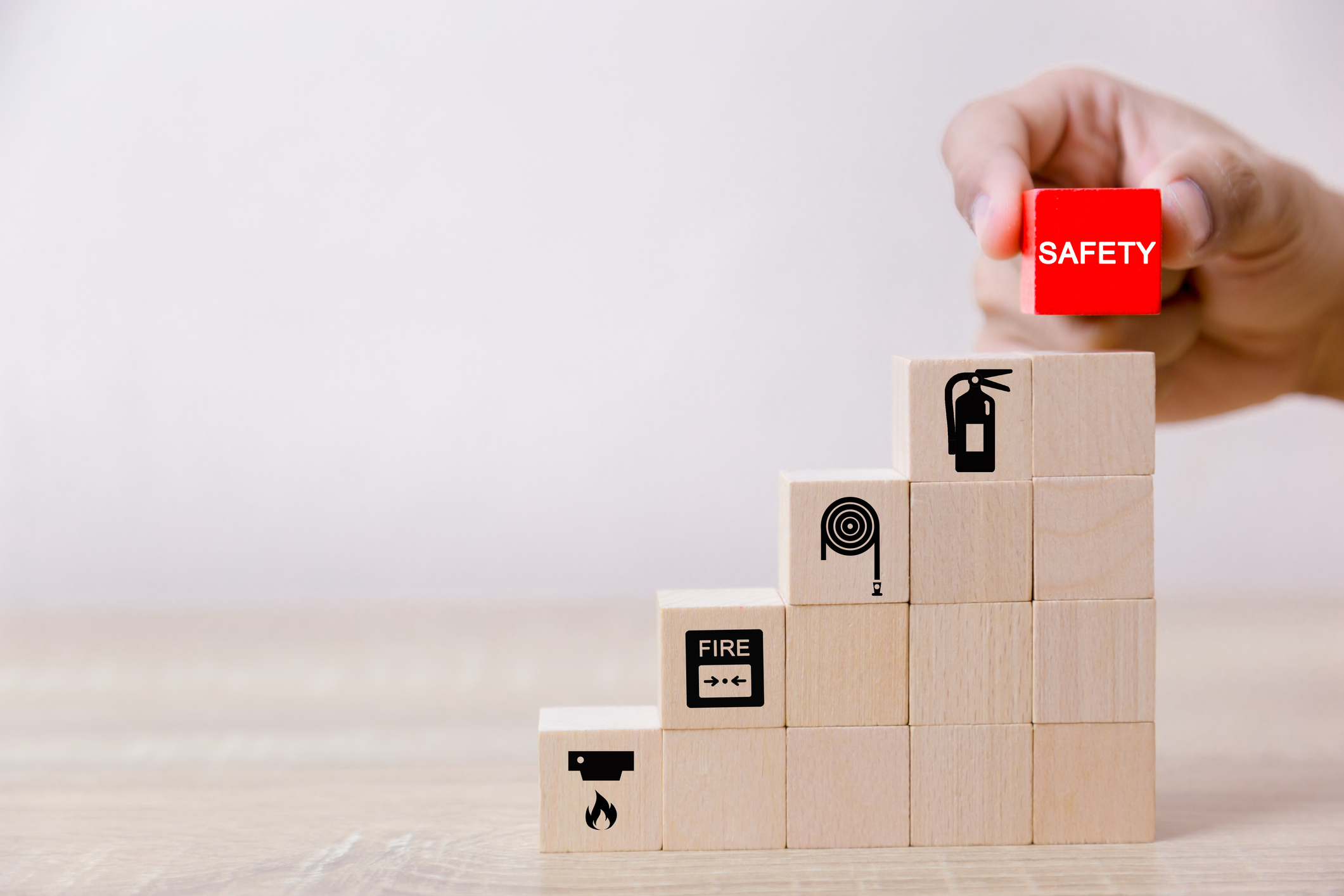 The APS

Difference

Our commercial fire alarm systems are designed to protect your employees' lives and your property from destruction. According to the NFPA, commercial fires result in the annual average of $3.1 billion in direct property damage. We have been a local industry leader for over 40 years. We can handle all your electronic system needs
Design – APS employs a NICET IV Certified Engineering Technician to ensure your fire system is properly designed and code compliant meeting all applicable codes.
Submittals – These are sent through the Louisiana State Fire Marshal's Office to confirm the system's proper design and code requirements are being met as set forth by the State of Louisiana and the National Fire Protection Association.
Installation – All of our installations are performed by our own full time company employees, licensed by the state for commercial fire alarm installation and factory trained by the manufacturer of our fire alarm systems.
Monitoring – Your alarm system will be monitored by our own local, in-house monitoring station. The code requirements for automatic system tests and minimum personnel on duty at all times are rigidly adhered to as well.
Inspections – All of our inspections are performed by our own full-time company employees specially trained in fire alarm testing and maintenance. These annual inspections ensure that your system is not only properly operating, but also provides documentation of such as required by law.